MLPA Application Highlights
SALSA® MLPA® is considered to be the most sensitive technique for CNV detection, with professional labs continuing to rely on MLPA to detect small deletions and duplications with confidence.
MLPA for first-line screening
Duchenne muscular dystrophy (DMD)
MLPA probemixes P034 and P035 DMD, used in combination, are the long-standing first-line tests used for DMD screening. With approximately 70% of DMD CNVs being detected by P034-P035, their use simplifies and streamlines CNV identification.
Spinal muscular atrophy (SMA)
SMA is caused by deletions in the SMN1 gene. MLPA is one of the few technologies that can reliably quantify SMN1, as it accurately discriminates the single clinically relevant nucleotide difference between SMN1 and the highly similar SMN2 gene. MLPA probemixes P021 SMA and P060 SMA Carrier are considered the gold standard in SMA screening.
Learn more about SMA newborn screening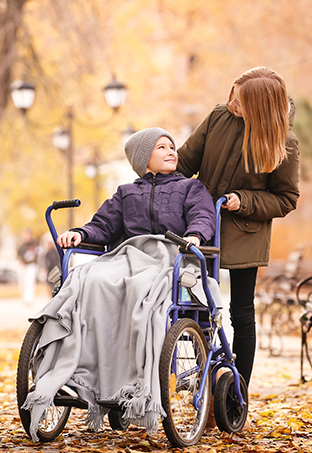 MLPA as a complementary test
For many disorders, CNVs form a small, yet important, percentage of disease-causing genetic alterations. Examples are hereditary breast and ovarian cancers, where MLPA probemixes
P002 BRCA1
and
P045 BRCA2
are used worldwide to identify associated deletions and duplications.
MLPA in tumour profiling
Outcomes of cancer patients can be improved with the use of specialised drug regimens. The ME012 MGMT-IDH1-IDH2 methylation-specific MLPA probemix can be used to determine the methylation status of the MGMT promoter and the presence of the four most common IDH1/IDH2 point mutations. This helps with the correct classification of CNS tumours, and helps physicians determine the optimal treatment plan for their patients.