A push for change through education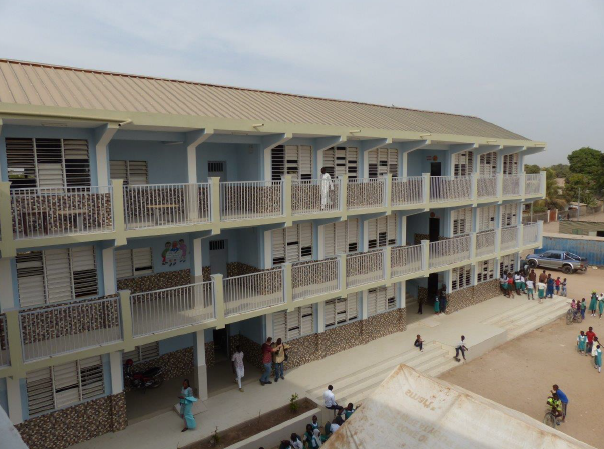 The MRC Holland Foundation was founded in December 2011 with the aim to contribute to the development of a better world.
We believe that education is the motor for change. For this reason, the foundation's main objective is to support projects aimed at increasing the educational opportunities for children in less privileged countries.
At the moment, most efforts are focused on improving the educational facilities and resources in The Gambia.
Classrooms suitable for learning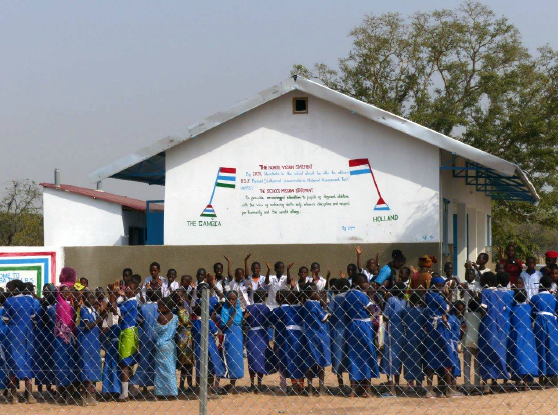 The Gambia currently has an average of 55 students per classroom in government schools. The number of students increases yearly by 6% due to population growth and because more children attend school. A large number of the current learning facilities are suboptimal – they often lack basic facilities such as electricity, a good water supply, and sufficient toilets. In addition, many children have to walk long distances because there is no school near their homes. The MRC Holland Foundation has made it a priority to modernize and increase the number of primary and secondary school facilities in The Gambia.
Reaching people
The foundation's team in The Gambia works in close collaboration with the Ministry of Basic and Secondary Education (MoBSE) to make sure the resources are used efficiently to improve the opportunities of education for children.
Completed classrooms are handed over to the Ministry of Education of The Gambia.
" Thank you for transforming the lives of the pupils of the school."
More about the MRC Holland Foundation
The MRC Holland Foundation does not hold fundraising events and does not seek publicity for its work. All funds are provided by MRC Holland.
More information on the MRC Holland Foundation can be found on the website of the foundation. The foundation can be contacted by email at foundation@mrcholland.com.